Supplied self-propelled maritime mobile desalination equipment
본문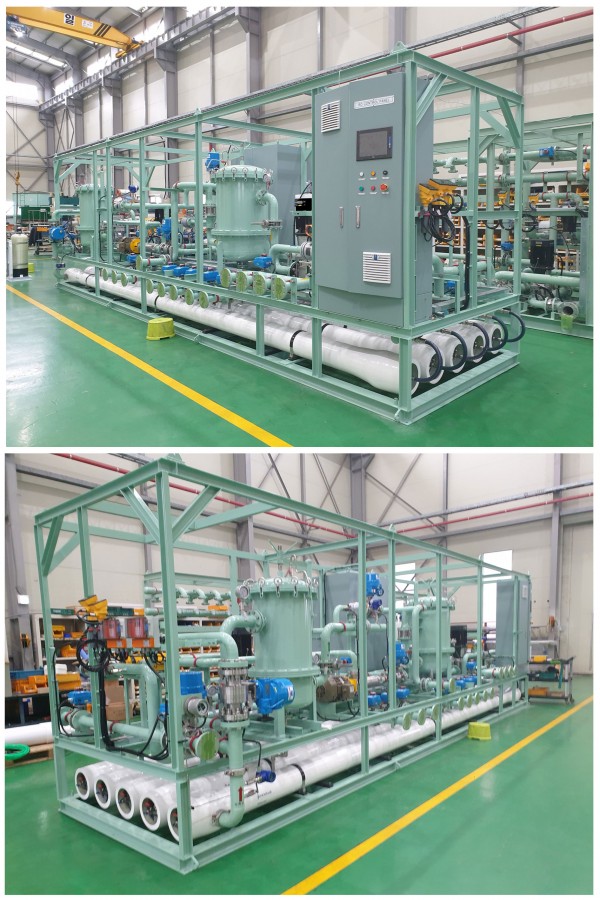 Krosys Co., Ltd. signed a contract with KHAN, Kookmin University, and Korea Institute of Civil Engineering and Building Technology("KICT") as a national project for "Self-propelled maritime mobile desalination equipment" and last '22th September delivery (Contract period: 2021.03.17 ~ 2023.12.31) was successfully completed.
It is possible to supply 300 tons of desalinated clean water per day, and it is expected to be of great help to residents in coastal or island areas where water is scarce due to drought.
As climate disasters become more serious and droughts occur frequently, Krosys plans to participate in revitalizing the business so that clean and sufficient water is supplied to areas suffering from water shortages such as islands and regions.
The source of news :
https://www.joongang.co.kr/article/25123758#home